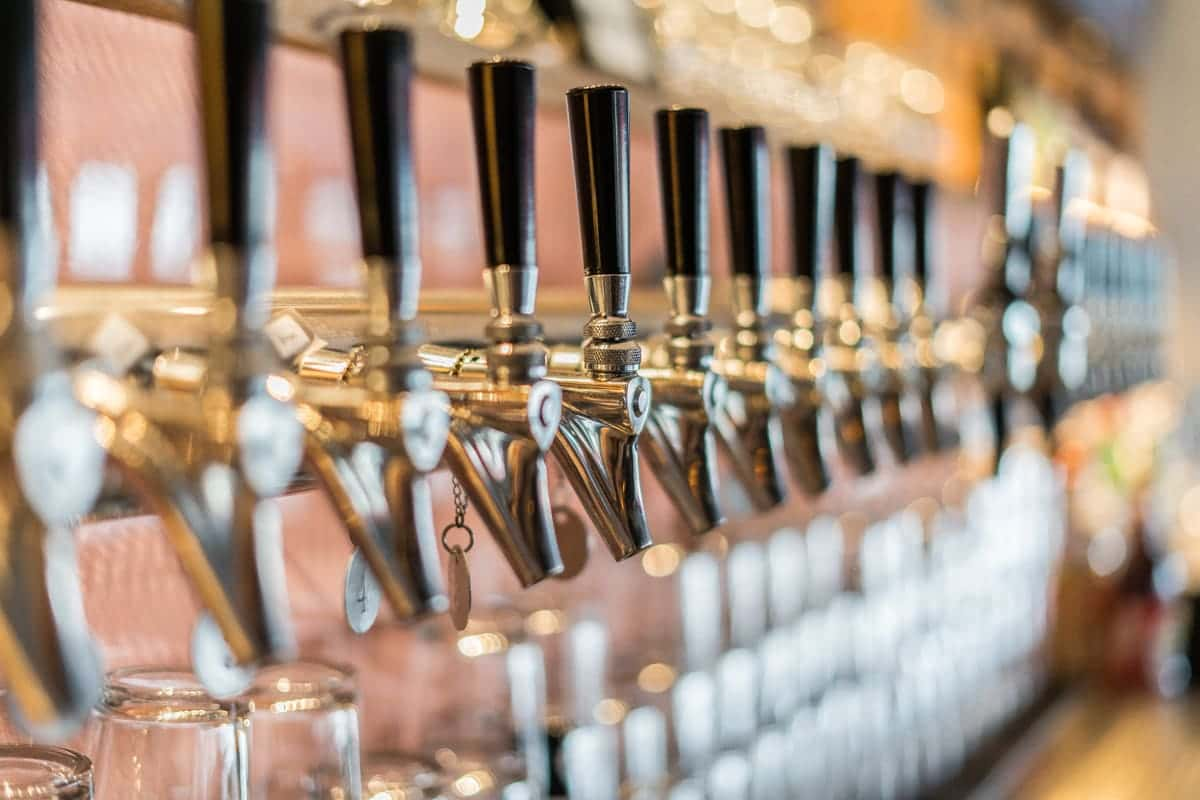 Bar menu
Special Seasonal Drinks

Nutty Irishman | 12
Frangelico, Bailey's Irish cream, coffee and whipped cream

Specialty Items from the Bar

Winter Wonderland | 15
Tito's Vodka, Rumchata, McGillicuddy's Peppermint Schnapps.
Holiday Sugar Rim.

Adult Peppermint Mocha Coffee | 15
Housemade Candy Cane Vodka, Chocolate Liquor,
Coffee (Hot or Iced) Whipped Cream

Peanut Butter Hot Chocolate | 10
Hot Chocolate with Screwball Whiskey


Peach Mimosa | 12
Deep Eddy Peach Vodka, OJ, Champagne.
Pain Killer | 12
Pusser's Rum, Coconut Cream, Orange Juice,
Pineapple Juice, Fresh Shaved Nutmeg

Twisted Shifted | 12
Shifted Hard Seltzer, Pear Vodka, St. Germaine
Rebel Hard Coffee | 9
Rebel Hard Coffee Mocha Latte 11oz Can
The Hingham Sunrise | 13
Orange Vodka, Rockstar Energy Drink, Orange Juice, Champagne Float
On Tap:
#1 Entitled Brewing Company | IPA | Hingham, MA | 7.2% | 16oz | 7.00
#2 Entitled Brewing Co – Therapy | Session IPA | Hingham, MA | 4.5% | 16oz | 7.00
#3 Entitled Brewing – Wit & Wisdom | White Ale | Hingham, MA | 5.2% | 16oz | 7.00
4# Entitled Brewing – Betterment | NEIPA | Hingham, MA | 6.5% | 12oz | 7.50
#5 Embark Craft Ciderworks | Strawberry Rhubarb Cider | NY | 5.3% | 12oz | 8.00
#6 Prairie Ales – Rainbow Sherbert | Sour | Boston, MA | 5.2% | 12oz | 8.00
#7 Harpoon | IPA | Boston, MA | 6% | 16oz | 7.00
#8 Grimm – After Image | Double IPA | Brooklyn, NY | 8% | 12oz | 8.00
#9 Vitamin Sea – Ramble & Roam | NEIPA | Weymouth, Mass | 4.2% | 12oz | 8.00
#10 Weldwerks Brewing – Juicy Bits | NEIPA | Greeley, CO | 6.7% | 12oz | 8.00
#11 Drekker Brewing – Benevolent Intentions | DIPA | Fargo, ND | 8.3% | 12oz | 8.50
#12 Bunker Brewing – Chickadee | Nitro | Portland, ME | 4.5% | 16oz | 8.00
#13 Guinness | Irish Stout | Dublin, Ireland | 4.2% | 20oz | 8.00
#14 Fidens Brewing – Matakana | Pale Ale | Colonie, NY | 4.5% | 12oz | 9.00
#15 Vermont Beer Makers – Reflections | Lager | Springfield, VT | 4% | 16oz | 7.00
#16 Entitled Brewing – Artie's Strong Arm | Belgian Ale | Hingham, MA | 11% | 12oz | 8.50
#17 Dogfish Head – Pumpkin| Pumpkin Ale |Milton, DE | 7% | 16oz | 8.00
#18 Mayflower - Quahog Republic | Golden Ale | Plymouth, MA | 4.5% | 16oz | 8.00
#19 East Rock Brewing – Pilsner | New Haven, CT | 4.8% | 16oz | 7.00
#20 Devil's Purse – Handline | Kolsch | South Dennis, MA | 5% | 12oz | 7.00
#21 Idle Hands – Six Seam | DIPA | Malden, MA | 8.2% | 12oz | 8.50
#22 Outer Range Brewing – Pastels | IPA | Frisco, CO | 6.9% | 12oz | 8.00
#23 Bentwater – Jolene | Porter | Lynn, MA | 5.5% | 12oz | 8.00
#24 PBR | American Lager | San Antonio, TX | 4.8% | 16oz | 4.00
WHITE WINE
Chardonnay | Hayes Valley | California | 9 Glass | 28 Bottle
Chardonnay | Harken | California | 9 Glass | 28 Bottle
Pinot Grigio | Morene Bianchi | Italy | 8 Glass | 29 Bottle
Sauvignon Blanc | Giesen | New Zealand | 9 Glass | 28 Bottle
Rose | Rose All Day | California | 8 Glass | 32 Bottle
RED WINE
Pinot Noir | Alias | California | 9 Glass | 32 Bottle
Pinot Noir | Underwood | Oregon | 9 Glass | 36 Bottle
Merlot | Raymond | California | 8 Glass | 32 Bottle
Malbec | Alamos | Argentina | 9 Glass | 28 Bottle
Cabernet Sauvignon | Backhouse | California | 9 Glass | 28 Bottle
Cabernet Sauvignon | Hayes| California | 9 Glass | 32 Bottle
BUBBLES & MORE
Prosecco | Candoni | Italy | 9
Champagne | Barefoot Bubbly | Brut Cuvee | California | 9
Mimosa | Traditional | 10
Specialty Mimosas | Raspberry or Apple Cider | 12
BOTTLED & CANNED BEER
TRADITIONAL BEERS
Amstel Light, Budweiser, Bud Light, Coors Light, Corona, Corona Light, Heineken,
Michelob Ultra, Miller High Life, Narragansett, PBR Tall Boys & Clausthaler N/A
ALES
Cisco Whale's Tale Pale Ale | Nantucket, MA | 12 oz | 5.6% | 6
Switchback Ale | Burlington, VT | 12 oz | 6
Wachusett Blueberry | Westminster, MA | 12 oz | 4.5 % | 6
Boddingtons Pub Ale | England | 16 oz | 4.6 % | 6
PBR Hard Coffee | Neenah, WI | 11oz. | 5% | 7.50
Sierra Nevada Pale Ale | Chico, CA | 12 oz | 5.6% | 6
HARD SELTZER
High Noon Spiked Seltzer (Assorted Flavors) | Memphis, TN | 12 oz | 7
Night Shift Hoot Hard Seltzer (Assorted Flavors) | Everett, MA | 12 oz | 6.50
Shifted Hard Seltzer by Entitled Beer Co. | Blackberry and Myer Lemon | Hingham, MA | 16oz | 7
IPA'S
Interboro Spirits & Ales DDH Premier IPA | Brookly, NY | 16oz. | 6.0% | 8.50
Aeronaut A Year With DR. Nandu | Somerville, MA | 16oz. | 6.3% | 8
Entitled Betterment New England IPA | Hingham, MA | 16oz | 6.5% | 8
Entitled IPA | Hingham, MA | 16oz | 7.2% | 8
Entitled Therapy Session IPA | Hingham, MA | 16oz. | 4.5% | 8
Fiddlehead Second Fiddle DIPA | Shelburne, VT | 16oz. | 8.2% | 9.50
Lagunitas IPA | Petaluma, CA | 19.2oz | 6.2% | 8
LAGERS & PILSNERS
Anchor Steam Beer | San Francisco, CA | 12oz | 4.9% | 5
Peak Organic Happy Hour Pilsner | Portland, ME | 16oz | 4.7% | 7
Stellwagen Mar Claro Vienna Lager | Marshfield, MA | 16oz | 6% | 7.50
SAISONS, HEFEWEIZENS & WITBIERS
Brasserie Dupont Saison Dupont | Belgium | 12.7oz | 6.5% | 11.50
Julius Echter Weissbier Hell | Germany | 16.9oz | 5.3% | 10
Entitled Wit & Wisdom White Ale | Hingham, MA | 12oz | 5.2% |8
Allagash White | Portland, ME | 16oz | 6.1% | 8.50
SOURS, WILDS & GOSE
Battery Steele Inbye Grisette | Portland, ME | 16oz. | 4.6 % | 8
Modern Times Fruitlands | San Diego, CA | 16oz | 4.8% | 7.50
Berkshire Apuckalips Sour | Blueberry Lemon Sour| 16oz | 6% | 7
CIDERS
Magners Hard Cider | Ireland | 20oz | 4.5% | 8.50
Far From The Tree The Bog | Salem, MA | 16oz | 6.8% | 8
Downeast Cider House Original | Boston, MA | 12oz | 5.1% |6
Belgian, Doubles, Tripels
Entitled Artie's Belgian Style Ale | Hingham, MA | 16oz | 10% | 10
Chimay Premiere | Belgium | 16oz | 7% | 11
Orkney Skull Splitter Scotch Ale | Scotland, UK | 11.2oz | 8.5% | 8
STOUTS & PORTERS
Guinness Draught | Ireland | 16oz. | 4.2% | 6.50
Exhibit "A" Briefcase Porter | Framingham, MA | 16oz | 5.4%
Mast Landing Gunner's Daughter (Peanut Butter Milk Stout) | Westbrook, ME |16oz | 9
GLUTEN-FREE
Glutenberg Red Ale | Canada | 16oz | 5% |7
Green's Dry-Hopped Lager | Belgium |16.9oz | 4.1% | 9.50
Omission Lager | Portland, OR | 12oz| 4.6% | 6